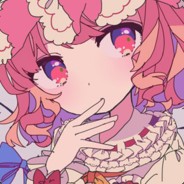 XP 125
Joined 9 months ago
Introduction
~~~
"Father Christmas" is a MIDI music piece in Pop Music style, played by Acoustic Grand Piano solo.
The total duration of this midi music is 59 minutes and 48 seconds, with a total of 1,857 notes, divided into 120 tracks, the initial tempo is 103bpm, the min tempo is 90bpm, the max tempo is 137bpm.
The key signature marked in the MIDI file is C major, the marked beat is 4/4.
Some MIDI events such as Sustain pedal, Modulation Wheel are used.
Standard Midi File Properties
Standard

GM1

File format

MIDI TYPE 1

File size

117.49 KB

Duration

59:48

BPM

90 - 137

Tracks

119
Channels and Instruments
Used 1 channel, 1 instrument

Acoustic Grand Piano

80 notes/chords,avg. pitch G5

Program ID: 0, Track: 1

Acoustic Grand Piano

12 notes/chords,avg. pitch A2

Program ID: 0, Track: 2

Acoustic Grand Piano

80 notes/chords,avg. pitch G5

Program ID: 0, Track: 3

Acoustic Grand Piano

71 notes/chords,avg. pitch A#3

Program ID: 0, Track: 4

Acoustic Grand Piano

37 notes/chords,avg. pitch C4

Program ID: 0, Track: 5

Acoustic Grand Piano

82 notes/chords,avg. pitch C5

Program ID: 0, Track: 6

Acoustic Grand Piano

78 notes/chords,avg. pitch A#4

Program ID: 0, Track: 7

Acoustic Grand Piano

29 notes/chords,avg. pitch B4

Program ID: 0, Track: 8

Acoustic Grand Piano

21 notes/chords,avg. pitch D5

Program ID: 0, Track: 9

Acoustic Grand Piano

1 note/chord,avg. pitch A#5

Program ID: 0, Track: 10

Acoustic Grand Piano

16 notes/chords,avg. pitch D4

Program ID: 0, Track: 11

Acoustic Grand Piano

20 notes/chords,avg. pitch C#4

Program ID: 0, Track: 12

Acoustic Grand Piano

15 notes/chords,avg. pitch C5

Program ID: 0, Track: 13

Acoustic Grand Piano

5 notes/chords,avg. pitch A#4

Program ID: 0, Track: 14

Acoustic Grand Piano

1 note/chord,avg. pitch D3

Program ID: 0, Track: 15

Acoustic Grand Piano

4 notes/chords,avg. pitch A#5

Program ID: 0, Track: 16

Acoustic Grand Piano

30 notes/chords,avg. pitch A#4

Program ID: 0, Track: 17

Acoustic Grand Piano

14 notes/chords,avg. pitch G#3

Program ID: 0, Track: 18

Acoustic Grand Piano

1 note/chord,avg. pitch D3

Program ID: 0, Track: 19

Acoustic Grand Piano

17 notes/chords,avg. pitch D#4

Program ID: 0, Track: 20

Acoustic Grand Piano

8 notes/chords,avg. pitch G4

Program ID: 0, Track: 21

Acoustic Grand Piano

14 notes/chords,avg. pitch D4

Program ID: 0, Track: 22

Acoustic Grand Piano

14 notes/chords,avg. pitch G#2

Program ID: 0, Track: 23

Acoustic Grand Piano

8 notes/chords,avg. pitch B3

Program ID: 0, Track: 24

Acoustic Grand Piano

5 notes/chords,avg. pitch C5

Program ID: 0, Track: 25

Acoustic Grand Piano

6 notes/chords,avg. pitch F4

Program ID: 0, Track: 26

Acoustic Grand Piano

11 notes/chords,avg. pitch G#5

Program ID: 0, Track: 27

Acoustic Grand Piano

12 notes/chords,avg. pitch D#4

Program ID: 0, Track: 28

Acoustic Grand Piano

5 notes/chords,avg. pitch G#2

Program ID: 0, Track: 29

Acoustic Grand Piano

1 note/chord,avg. pitch A#1

Program ID: 0, Track: 30

Acoustic Grand Piano

1 note/chord,avg. pitch D#4

Program ID: 0, Track: 31

Acoustic Grand Piano

13 notes/chords,avg. pitch G#3

Program ID: 0, Track: 32

Acoustic Grand Piano

7 notes/chords,avg. pitch F3

Program ID: 0, Track: 33

Acoustic Grand Piano

8 notes/chords,avg. pitch D4

Program ID: 0, Track: 34

Acoustic Grand Piano

5 notes/chords,avg. pitch A3

Program ID: 0, Track: 35

Acoustic Grand Piano

5 notes/chords,avg. pitch A#3

Program ID: 0, Track: 36

Acoustic Grand Piano

1 note/chord,avg. pitch A#1

Program ID: 0, Track: 37

Acoustic Grand Piano

2 notes/chords,avg. pitch F3

Program ID: 0, Track: 38

Acoustic Grand Piano

14 notes/chords,avg. pitch B3

Program ID: 0, Track: 39

Acoustic Grand Piano

5 notes/chords,avg. pitch G2

Program ID: 0, Track: 40

Acoustic Grand Piano

6 notes/chords,avg. pitch A#3

Program ID: 0, Track: 41

Acoustic Grand Piano

10 notes/chords,avg. pitch D5

Program ID: 0, Track: 42

Acoustic Grand Piano

7 notes/chords,avg. pitch D3

Program ID: 0, Track: 43

Acoustic Grand Piano

7 notes/chords,avg. pitch B3

Program ID: 0, Track: 44

Acoustic Grand Piano

10 notes/chords,avg. pitch F5

Program ID: 0, Track: 45

Acoustic Grand Piano

20 notes/chords,avg. pitch A#2

Program ID: 0, Track: 46

Acoustic Grand Piano

17 notes/chords,avg. pitch G4

Program ID: 0, Track: 47

Acoustic Grand Piano

13 notes/chords,avg. pitch G#4

Program ID: 0, Track: 48

Acoustic Grand Piano

15 notes/chords,avg. pitch G5

Program ID: 0, Track: 49

Acoustic Grand Piano

10 notes/chords,avg. pitch C4

Program ID: 0, Track: 50

Acoustic Grand Piano

5 notes/chords,avg. pitch D5

Program ID: 0, Track: 51

Acoustic Grand Piano

21 notes/chords,avg. pitch A3

Program ID: 0, Track: 52

Acoustic Grand Piano

17 notes/chords,avg. pitch G#3

Program ID: 0, Track: 53

Acoustic Grand Piano

9 notes/chords,avg. pitch G#3

Program ID: 0, Track: 54

Acoustic Grand Piano

8 notes/chords,avg. pitch F#3

Program ID: 0, Track: 55

Acoustic Grand Piano

16 notes/chords,avg. pitch G3

Program ID: 0, Track: 56

Acoustic Grand Piano

5 notes/chords,avg. pitch C#3

Program ID: 0, Track: 57

Acoustic Grand Piano

54 notes/chords,avg. pitch A3

Program ID: 0, Track: 58

Acoustic Grand Piano

14 notes/chords,avg. pitch A#3

Program ID: 0, Track: 59

Acoustic Grand Piano

21 notes/chords,avg. pitch B3

Program ID: 0, Track: 60

Acoustic Grand Piano

18 notes/chords,avg. pitch G#3

Program ID: 0, Track: 61

Acoustic Grand Piano

10 notes/chords,avg. pitch E4

Program ID: 0, Track: 62

Acoustic Grand Piano

14 notes/chords,avg. pitch G3

Program ID: 0, Track: 63

Acoustic Grand Piano

39 notes/chords,avg. pitch E4

Program ID: 0, Track: 64

Acoustic Grand Piano

44 notes/chords,avg. pitch A#4

Program ID: 0, Track: 65

Acoustic Grand Piano

38 notes/chords,avg. pitch F#3

Program ID: 0, Track: 66

Acoustic Grand Piano

17 notes/chords,avg. pitch D#3

Program ID: 0, Track: 67

Acoustic Grand Piano

17 notes/chords,avg. pitch G#4

Program ID: 0, Track: 68

Acoustic Grand Piano

49 notes/chords,avg. pitch C4

Program ID: 0, Track: 69

Acoustic Grand Piano

1 note/chord,avg. pitch G3

Program ID: 0, Track: 70

Acoustic Grand Piano

1 note/chord,avg. pitch A3

Program ID: 0, Track: 71

Acoustic Grand Piano

1 note/chord,avg. pitch A3

Program ID: 0, Track: 72

Acoustic Grand Piano

2 notes/chords,avg. pitch D5

Program ID: 0, Track: 73

Acoustic Grand Piano

19 notes/chords,avg. pitch G2

Program ID: 0, Track: 74

Acoustic Grand Piano

1 note/chord,avg. pitch B2

Program ID: 0, Track: 75

Acoustic Grand Piano

3 notes/chords,avg. pitch A2

Program ID: 0, Track: 76

Acoustic Grand Piano

1 note/chord,avg. pitch C3

Program ID: 0, Track: 77

Acoustic Grand Piano

4 notes/chords,avg. pitch F2

Program ID: 0, Track: 78

Acoustic Grand Piano

8 notes/chords,avg. pitch C#4

Program ID: 0, Track: 79

Acoustic Grand Piano

17 notes/chords,avg. pitch D5

Program ID: 0, Track: 80

Acoustic Grand Piano

8 notes/chords,avg. pitch C#5

Program ID: 0, Track: 81

Acoustic Grand Piano

3 notes/chords,avg. pitch A3

Program ID: 0, Track: 82

Acoustic Grand Piano

12 notes/chords,avg. pitch F#3

Program ID: 0, Track: 83

Acoustic Grand Piano

4 notes/chords,avg. pitch G#3

Program ID: 0, Track: 84

Acoustic Grand Piano

4 notes/chords,avg. pitch A#4

Program ID: 0, Track: 85

Acoustic Grand Piano

5 notes/chords,avg. pitch E3

Program ID: 0, Track: 86

Acoustic Grand Piano

13 notes/chords,avg. pitch C4

Program ID: 0, Track: 87

Acoustic Grand Piano

2 notes/chords,avg. pitch G3

Program ID: 0, Track: 88

Acoustic Grand Piano

15 notes/chords,avg. pitch A#4

Program ID: 0, Track: 89

Acoustic Grand Piano

16 notes/chords,avg. pitch C5

Program ID: 0, Track: 90

Acoustic Grand Piano

17 notes/chords,avg. pitch D4

Program ID: 0, Track: 91

Acoustic Grand Piano

4 notes/chords,avg. pitch G#3

Program ID: 0, Track: 92

Acoustic Grand Piano

14 notes/chords,avg. pitch E4

Program ID: 0, Track: 93

Acoustic Grand Piano

18 notes/chords,avg. pitch D4

Program ID: 0, Track: 94

Acoustic Grand Piano

22 notes/chords,avg. pitch E4

Program ID: 0, Track: 95

Acoustic Grand Piano

5 notes/chords,avg. pitch A4

Program ID: 0, Track: 96

Acoustic Grand Piano

3 notes/chords,avg. pitch D3

Program ID: 0, Track: 97

Acoustic Grand Piano

12 notes/chords,avg. pitch G#3

Program ID: 0, Track: 98

Acoustic Grand Piano

45 notes/chords,avg. pitch F3

Program ID: 0, Track: 99

Acoustic Grand Piano

2 notes/chords,avg. pitch C4

Program ID: 0, Track: 100

Acoustic Grand Piano

8 notes/chords,avg. pitch B3

Program ID: 0, Track: 101

Acoustic Grand Piano

17 notes/chords,avg. pitch A3

Program ID: 0, Track: 102

Acoustic Grand Piano

23 notes/chords,avg. pitch F2

Program ID: 0, Track: 103

Acoustic Grand Piano

4 notes/chords,avg. pitch F2

Program ID: 0, Track: 104

Acoustic Grand Piano

5 notes/chords,avg. pitch F#2

Program ID: 0, Track: 105

Acoustic Grand Piano

12 notes/chords,avg. pitch F3

Program ID: 0, Track: 106

Acoustic Grand Piano

15 notes/chords,avg. pitch A#2

Program ID: 0, Track: 107

Acoustic Grand Piano

25 notes/chords,avg. pitch F5

Program ID: 0, Track: 108

Acoustic Grand Piano

25 notes/chords,avg. pitch A#4

Program ID: 0, Track: 109

Acoustic Grand Piano

13 notes/chords,avg. pitch C5

Program ID: 0, Track: 110

Acoustic Grand Piano

4 notes/chords,avg. pitch F5

Program ID: 0, Track: 111

Acoustic Grand Piano

20 notes/chords,avg. pitch G#4

Program ID: 0, Track: 112

Acoustic Grand Piano

38 notes/chords,avg. pitch E4

Program ID: 0, Track: 113

Acoustic Grand Piano

27 notes/chords,avg. pitch G#2

Program ID: 0, Track: 114

Acoustic Grand Piano

7 notes/chords,avg. pitch C#2

Program ID: 0, Track: 115

Acoustic Grand Piano

2 notes/chords,avg. pitch D#3

Program ID: 0, Track: 116

Acoustic Grand Piano

2 notes/chords,avg. pitch F#3

Program ID: 0, Track: 117

Acoustic Grand Piano

1 note/chord,avg. pitch G#3

Program ID: 0, Track: 118

Acoustic Grand Piano

5 notes/chords,avg. pitch A3

Program ID: 0, Track: 119
Tracks
120 tracks are used, 119 tracks have notes
| # | Name | Channel(s) | Instrument(s) |
| --- | --- | --- | --- |
| 1 | Inst 4 | 1 | Acoustic Grand Piano |
| 2 | Inst 4 | 1 | Acoustic Grand Piano |
| 3 | Inst 4 | 1 | Acoustic Grand Piano |
| 4 | String Spic 1 | 1 | Acoustic Grand Piano |
| 5 | String Spic 2 | 1 | Acoustic Grand Piano |
| 6 | String Spic 3 | 1 | Acoustic Grand Piano |
| 7 | String Spic 4 | 1 | Acoustic Grand Piano |
| 8 | String Spic 5 | 1 | Acoustic Grand Piano |
| 9 | Violin 1 | 1 | Acoustic Grand Piano |
| 10 | Violin 1 | 1 | Acoustic Grand Piano |
| 11 | Violin 1 | 1 | Acoustic Grand Piano |
| 12 | Violin 1 | 1 | Acoustic Grand Piano |
| 13 | Violin 2 | 1 | Acoustic Grand Piano |
| 14 | Violin 2 | 1 | Acoustic Grand Piano |
| 15 | Violin 2 | 1 | Acoustic Grand Piano |
| 16 | Violin 2 | 1 | Acoustic Grand Piano |
| 17 | Vlns (Ark 2) | 1 | Acoustic Grand Piano |
| 18 | Vla | 1 | Acoustic Grand Piano |
| 19 | Vla | 1 | Acoustic Grand Piano |
| 20 | Vla | 1 | Acoustic Grand Piano |
| 21 | Vla | 1 | Acoustic Grand Piano |
| 22 | Vla | 1 | Acoustic Grand Piano |
| 23 | Cello | 1 | Acoustic Grand Piano |
| 24 | Cello | 1 | Acoustic Grand Piano |
| 25 | Cello | 1 | Acoustic Grand Piano |
| 26 | Cello | 1 | Acoustic Grand Piano |
| 27 | Cello | 1 | Acoustic Grand Piano |
| 28 | Bass | 1 | Acoustic Grand Piano |
| 29 | Bass | 1 | Acoustic Grand Piano |
| 30 | Bass | 1 | Acoustic Grand Piano |
| 31 | Bass | 1 | Acoustic Grand Piano |
| 32 | Bass | 1 | Acoustic Grand Piano |
| 33 | Bass | 1 | Acoustic Grand Piano |
| 34 | String Div | 1 | Acoustic Grand Piano |
| 35 | String Div | 1 | Acoustic Grand Piano |
| 36 | String Div | 1 | Acoustic Grand Piano |
| 37 | String Div | 1 | Acoustic Grand Piano |
| 38 | String Div | 1 | Acoustic Grand Piano |
| 39 | String Div | 1 | Acoustic Grand Piano |
| 40 | Bass | 1 | Acoustic Grand Piano |
| 41 | String Ens | 1 | Acoustic Grand Piano |
| 42 | String Ens | 1 | Acoustic Grand Piano |
| 43 | String Ens | 1 | Acoustic Grand Piano |
| 44 | String Ens | 1 | Acoustic Grand Piano |
| 45 | String Trems | 1 | Acoustic Grand Piano |
| 46 | Pizz | 1 | Acoustic Grand Piano |
| 47 | Children's Choir 1 | 1 | Acoustic Grand Piano |
| 48 | Children's Choir 1 | 1 | Acoustic Grand Piano |
| 49 | Children's Choir 1 | 1 | Acoustic Grand Piano |
| 50 | Children's Choir 2 | 1 | Acoustic Grand Piano |
| 51 | Children's Choir 2 | 1 | Acoustic Grand Piano |
| 52 | Women's Choir | 1 | Acoustic Grand Piano |
| 53 | Women's Choir | 1 | Acoustic Grand Piano |
| 54 | Mens Choir | 1 | Acoustic Grand Piano |
| 55 | Mens Choir | 1 | Acoustic Grand Piano |
| 56 | Men's Choir (Ah) | 1 | Acoustic Grand Piano |
| 57 | Mens Choir (Ah) 2 | 1 | Acoustic Grand Piano |
| 58 | Harp (Desplat) | 1 | Acoustic Grand Piano |
| 59 | Harp (Desplat) | 1 | Acoustic Grand Piano |
| 60 | Harp (Desplat) | 1 | Acoustic Grand Piano |
| 61 | Harp (Desplat) | 1 | Acoustic Grand Piano |
| 62 | Harp 2 (Celtic) | 1 | Acoustic Grand Piano |
| 63 | Harp 2 (Celtic) | 1 | Acoustic Grand Piano |
| 64 | Harp 3 | 1 | Acoustic Grand Piano |
| 65 | Harp 3 | 1 | Acoustic Grand Piano |
| 66 | Harp 3 | 1 | Acoustic Grand Piano |
| 67 | Harp 3 | 1 | Acoustic Grand Piano |
| 68 | Harp 3 | 1 | Acoustic Grand Piano |
| 69 | Harp 4 | 1 | Acoustic Grand Piano |
| 70 | Cymbals 1 | 1 | Acoustic Grand Piano |
| 71 | Cymbals 1 | 1 | Acoustic Grand Piano |
| 72 | Cymbals 1 | 1 | Acoustic Grand Piano |
| 73 | Cymbals 1 | 1 | Acoustic Grand Piano |
| 74 | Sub Bass | 1 | Acoustic Grand Piano |
| 75 | Sub Bass | 1 | Acoustic Grand Piano |
| 76 | Sub Bass | 1 | Acoustic Grand Piano |
| 77 | Sub Bass | 1 | Acoustic Grand Piano |
| 78 | Sub Bass | 1 | Acoustic Grand Piano |
| 79 | English Horn | 1 | Acoustic Grand Piano |
| 80 | English Horn | 1 | Acoustic Grand Piano |
| 81 | Inst 38 | 1 | Acoustic Grand Piano |
| 82 | Bassoon 1 | 1 | Acoustic Grand Piano |
| 83 | Bassoon 1 | 1 | Acoustic Grand Piano |
| 84 | Bassoon 1 | 1 | Acoustic Grand Piano |
| 85 | Flute | 1 | Acoustic Grand Piano |
| 86 | Bassoon 2 | 1 | Acoustic Grand Piano |
| 87 | Bassoon 2 | 1 | Acoustic Grand Piano |
| 88 | Bassoon 2 | 1 | Acoustic Grand Piano |
| 89 | Barouqe Flute | 1 | Acoustic Grand Piano |
| 90 | Baroque Flute 2 | 1 | Acoustic Grand Piano |
| 91 | Horns 1 | 1 | Acoustic Grand Piano |
| 92 | Horns 1 | 1 | Acoustic Grand Piano |
| 93 | Horns 1 | 1 | Acoustic Grand Piano |
| 94 | Horns 2 | 1 | Acoustic Grand Piano |
| 95 | Horns 2 | 1 | Acoustic Grand Piano |
| 96 | Horns 3 | 1 | Acoustic Grand Piano |
| 97 | Horns 3 | 1 | Acoustic Grand Piano |
| 98 | Horns 3 | 1 | Acoustic Grand Piano |
| 99 | Horn 4 | 1 | Acoustic Grand Piano |
| 100 | Horn 4 | 1 | Acoustic Grand Piano |
| 101 | Albion 3 (Low Bass) | 1 | Acoustic Grand Piano |
| 102 | Albion 3 (Low Bass) | 1 | Acoustic Grand Piano |
| 103 | Albion 3 (Low Bass) 2 | 1 | Acoustic Grand Piano |
| 104 | Albion 3 (Low Bass) 2 | 1 | Acoustic Grand Piano |
| 105 | Albion 3 (Low Bass) 2 | 1 | Acoustic Grand Piano |
| 106 | Horn 2 | 1 | Acoustic Grand Piano |
| 107 | Horn 2 | 1 | Acoustic Grand Piano |
| 108 | Glock | 1 | Acoustic Grand Piano |
| 109 | Celeste | 1 | Acoustic Grand Piano |
| 110 | Celeste | 1 | Acoustic Grand Piano |
| 111 | Celeste | 1 | Acoustic Grand Piano |
| 112 | Celeste | 1 | Acoustic Grand Piano |
| 113 | Celeste | 1 | Acoustic Grand Piano |
| 114 | Low Boom | 1 | Acoustic Grand Piano |
| 115 | Low Boom | 1 | Acoustic Grand Piano |
| 116 | Timpani | 1 | Acoustic Grand Piano |
| 117 | Timpani | 1 | Acoustic Grand Piano |
| 118 | Timpani | 1 | Acoustic Grand Piano |
| 119 | Timpani 2 | 1 | Acoustic Grand Piano |
---
Related MIDI music
More from Happy_153225 More