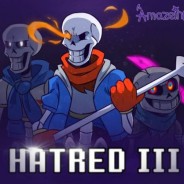 Introduction
https://soundcloud.com/shift-ml/dementophobia
"Dustswap - Dementophobia" is a MIDI music piece in Anime/game music style, played by an ensemble of 66 instruments including Violin, unknown, Short Guiro, Long Guiro, Claves, High Wood Block, Open Cuica, Mute Triangle, Open Triangle, Closed Hi-Hat, High Floor Tom, Vibraslap, and High Timbale.
The total duration of this midi music is 3 minutes and 14 seconds, with a total of 6,183 notes, divided into 42 tracks, the initial tempo is 130bpm, the min tempo is 97bpm.
the marked beat is 4/4.
Some MIDI events such as pitch wheel, Channel Volume Control, Pan are used, to enhance the quality.
Standard Midi File Properties
Standard

GM1

File format

MIDI TYPE 1

File size

339.17 KB

Duration

03:14

BPM

97 - 130

Tracks

34
Channels and Instruments
Used 2 channels, 1 instrument, 65 percussion instruments

Violin

49 notes/chords,avg. pitch C3

Program ID: 40, Track: 4

percussion instruments

Acoustic Bass Drum Electric Snare Low Floor Tom Pedal Hi-Hat Low Tom Open Hi-Hat Low Mid Tom High Mid Tom High Tom Ride Cymbal 1 Chinese Cymbal Ride Bell Acoustic Bass Drum Bass Drum 1 Acoustic Snare Hand Clap Electric Snare Low Tom High Mid Tom High Tom Ride Cymbal 1 Chinese Cymbal Splash Cymbal Cowbell Crash Cymbal 2 Ride Cymbal 2 High Bongo Mute High Conga Open High Conga Low Conga High Agogo Low Agogo Cabase Short Whistle Long Whistle Long Guiro Claves High Wood Block Open Cuica Mute Triangle Open Triangle Low Floor Tom Closed Hi-Hat High Floor Tom Pedal Hi-Hat Low Tom Low Mid Tom Crash Cymbal 2 Pedal Hi-Hat Low Tom Open Hi-Hat Low Mid Tom High Tom Chinese Cymbal Ride Bell Cowbell Crash Cymbal 2 Chinese Cymbal Ride Bell Cowbell Crash Cymbal 2 Vibraslap Ride Cymbal 2 High Bongo Mute High Conga Open High Conga Low Conga High Timbale Acoustic Bass Drum Acoustic Snare Electric Snare Low Floor Tom Pedal Hi-Hat Low Tom Open Hi-Hat Low Mid Tom High Mid Tom High Tom Chinese Cymbal Ride Bell Tambourine Splash Cymbal Cowbell Crash Cymbal 2 Vibraslap Ride Cymbal 2 High Bongo Mute High Conga Open High Conga Low Conga High Timbale Low Timbale High Agogo Low Agogo Cabase Maracas Short Whistle Long Whistle Short Guiro Long Guiro High Wood Block Open Triangle Pedal Hi-Hat Low Tom Low Mid Tom High Mid Tom Crash Cymbal 1 High Tom Chinese Cymbal Cowbell Crash Cymbal 2 Ride Cymbal 2 High Bongo Mute High Conga Open High Conga Low Conga High Timbale Low Timbale High Agogo Low Agogo Cabase Short Whistle Long Whistle Chinese Cymbal Cowbell Vibraslap Mute High Conga Low Timbale High Agogo Low Agogo Cabase Maracas Short Whistle Long Whistle Long Guiro Claves High Wood Block Open Cuica Mute Triangle Open Triangle Crash Cymbal 2 Low Conga Low Agogo Cabase Maracas Long Whistle Cabase Long Whistle High Wood Block Low Wood Block Open Triangle Low Mid Tom High Mid Tom Ride Cymbal 1 Chinese Cymbal Ride Bell Tambourine Splash Cymbal Crash Cymbal 2 Vibraslap Ride Cymbal 2 High Bongo High Bongo Low Bongo Mute High Conga Open High Conga Low Conga Low Timbale High Agogo Low Agogo Cabase Maracas Short Whistle Long Whistle Short Guiro Long Guiro Claves High Wood Block Mute Cuica Open Cuica Open Triangle Ride Bell Tambourine Splash Cymbal Cowbell Crash Cymbal 2 Vibraslap Ride Cymbal 2 High Bongo Low Bongo Mute High Conga Low Conga High Timbale Low Timbale High Agogo Low Agogo Cabase Short Whistle Long Whistle Long Guiro Claves High Wood Block Low Wood Block Mute Cuica Open Cuica Mute Triangle Open Triangle High Tom Ride Cymbal 1 Chinese Cymbal Ride Bell Tambourine Splash Cymbal Cowbell Crash Cymbal 2 Vibraslap Ride Cymbal 2 High Bongo Low Bongo Low Timbale Crash Cymbal 1 Ride Bell Tambourine Cowbell Crash Cymbal 2 Ride Cymbal 2 High Bongo Low Bongo Mute High Conga Open High Conga Low Conga High Timbale Low Timbale Low Agogo Cabase Electric Snare Low Floor Tom Closed Hi-Hat High Floor Tom Pedal Hi-Hat Low Tom Open Hi-Hat Low Mid Tom High Mid Tom Crash Cymbal 1 High Tom Ride Cymbal 1 Chinese Cymbal Tambourine Cowbell Crash Cymbal 2 Electric Snare Low Floor Tom Closed Hi-Hat High Floor Tom Pedal Hi-Hat Low Tom Open Hi-Hat Low Mid Tom High Mid Tom Crash Cymbal 1 High Tom Ride Cymbal 1 Chinese Cymbal Tambourine Cowbell Crash Cymbal 2 Tambourine Splash Cymbal Cowbell Crash Cymbal 2 Ride Cymbal 2 High Bongo Low Bongo Mute High Conga Open High Conga Low Conga High Timbale Low Timbale High Agogo Low Agogo Cabase Short Whistle Long Whistle Long Guiro High Agogo Low Agogo Cabase Short Whistle Long Whistle Long Guiro Claves High Wood Block Low Wood Block Mute Cuica Open Cuica Mute Triangle Open Triangle High Timbale Low Timbale High Agogo Low Agogo Cabase Maracas Short Whistle Long Whistle Short Guiro Long Guiro Claves High Wood Block Open Triangle Open Hi-Hat High Tom Ride Cymbal 1 Cabase Long Whistle Bass Drum 1 High Bongo Low Timbale High Agogo Cabase Short Whistle Long Whistle Short Guiro Long Guiro Claves High Wood Block Low Wood Block Open Cuica Mute Triangle Chinese Cymbal Ride Bell Tambourine Splash Cymbal Cowbell Crash Cymbal 2 Ride Cymbal 2 High Bongo Mute High Conga Open High Conga Low Conga Cowbell Crash Cymbal 2 Ride Cymbal 2 High Bongo Mute High Conga Open High Conga Low Conga High Timbale High Agogo Low Agogo Cabase Short Whistle Long Whistle Long Guiro High Wood Block Open Cuica High Timbale Low Timbale High Agogo Low Agogo Cabase Maracas Short Whistle Long Whistle Short Guiro Long Guiro Claves High Wood Block Low Wood Block Mute Cuica Open Cuica Open Triangle Ride Bell Tambourine Splash Cymbal Cowbell Crash Cymbal 2 Vibraslap Ride Cymbal 2 High Bongo Low Bongo Mute High Conga Open High Conga Low Conga High Timbale Low Timbale High Agogo Cabase Low Tom Chinese Cymbal Ride Bell Cowbell Crash Cymbal 2 Ride Cymbal 2 High Bongo Mute High Conga Open High Conga Low Conga Cowbell Crash Cymbal 2 Ride Cymbal 2 High Bongo Mute High Conga Open High Conga Low Conga Low Timbale Low Agogo Cabase Short Whistle Long Whistle Long Guiro Cowbell Crash Cymbal 2 Ride Cymbal 2 High Bongo Mute High Conga Open High Conga Low Conga High Timbale High Agogo Low Agogo Cabase Short Whistle Long Whistle Long Guiro High Wood Block Open Cuica Crash Cymbal 1 Ride Bell Splash Cymbal Crash Cymbal 2 Vibraslap Low Bongo Mute High Conga Low Conga High Timbale High Agogo Low Agogo Cabase Maracas Long Whistle Short Guiro Long Guiro High Wood Block Low Wood Block
Tracks
42 tracks are used, 34 tracks have notes
| # | Name | Channel(s) | Instrument(s) |
| --- | --- | --- | --- |
| 2 | dusty keys | 10 | Acoustic Bass DrumElectric SnareLow Floor TomPedal Hi-HatLow TomOpen Hi-HatLow Mid TomHigh Mid TomHigh TomRide Cymbal 1Chinese CymbalRide Bell |
| 3 | dusty keys | 10 | Acoustic Bass DrumBass Drum 1Acoustic SnareHand ClapElectric Snare |
| 4 | strings | 1 | Violin |
| 5 | synth | | |
| 6 | bell | | |
| 7 | arp king | 10 | Low TomHigh Mid TomHigh TomRide Cymbal 1Chinese CymbalSplash CymbalCowbellCrash Cymbal 2Ride Cymbal 2High BongoMute High CongaOpen High CongaLow CongaHigh AgogoLow AgogoCabaseShort WhistleLong WhistleLong GuiroClavesHigh Wood BlockOpen CuicaMute TriangleOpen Triangle |
| 8 | epiano | 10 | Low Floor TomClosed Hi-HatHigh Floor TomPedal Hi-HatLow TomLow Mid TomCrash Cymbal 2 |
| 9 | boobass 1 | 10 | Pedal Hi-HatLow TomOpen Hi-HatLow Mid TomHigh TomChinese CymbalRide BellCowbellCrash Cymbal 2 |
| 10 | boobass 2 | | |
| 11 | overdriven guitar | 10 | Chinese CymbalRide BellCowbellCrash Cymbal 2VibraslapRide Cymbal 2High BongoMute High CongaOpen High CongaLow CongaHigh Timbale |
| 12 | choir | 10 | Acoustic Bass DrumAcoustic SnareElectric SnareLow Floor TomPedal Hi-HatLow TomOpen Hi-HatLow Mid TomHigh Mid TomHigh TomChinese CymbalRide BellTambourineSplash CymbalCowbellCrash Cymbal 2VibraslapRide Cymbal 2High BongoMute High CongaOpen High CongaLow CongaHigh TimbaleLow TimbaleHigh AgogoLow AgogoCabaseMaracasShort WhistleLong WhistleShort GuiroLong GuiroHigh Wood BlockOpen Triangle |
| 13 | choir 2 | 10 | Pedal Hi-HatLow TomLow Mid TomHigh Mid TomCrash Cymbal 1High TomChinese CymbalCowbellCrash Cymbal 2Ride Cymbal 2High BongoMute High CongaOpen High CongaLow CongaHigh TimbaleLow TimbaleHigh AgogoLow AgogoCabaseShort WhistleLong Whistle |
| 14 | 3x Osc 1 | 10 | Chinese CymbalCowbellVibraslapMute High CongaLow TimbaleHigh AgogoLow AgogoCabaseMaracasShort WhistleLong WhistleLong GuiroClavesHigh Wood BlockOpen CuicaMute TriangleOpen Triangle |
| 15 | 3x Osc 2 | 10 | Crash Cymbal 2Low CongaLow AgogoCabaseMaracasLong Whistle |
| 16 | 3x Osc 3 | 10 | CabaseLong WhistleHigh Wood BlockLow Wood BlockOpen Triangle |
| 17 | teralazing guitar | 10 | Low Mid TomHigh Mid TomRide Cymbal 1Chinese CymbalRide BellTambourineSplash CymbalCrash Cymbal 2VibraslapRide Cymbal 2High Bongo |
| 18 | teralazing guitar 2 | 10 | High BongoLow BongoMute High CongaOpen High CongaLow CongaLow TimbaleHigh AgogoLow AgogoCabaseMaracasShort WhistleLong WhistleShort GuiroLong GuiroClavesHigh Wood BlockMute CuicaOpen CuicaOpen Triangle |
| 19 | overdriven guitar 2 | 10 | Ride BellTambourineSplash CymbalCowbellCrash Cymbal 2VibraslapRide Cymbal 2High BongoLow BongoMute High CongaLow CongaHigh TimbaleLow TimbaleHigh AgogoLow AgogoCabaseShort WhistleLong WhistleLong GuiroClavesHigh Wood BlockLow Wood BlockMute CuicaOpen CuicaMute TriangleOpen Triangle |
| 20 | overdriven guitar 3 | | |
| 21 | organ 1 | 10 | High TomRide Cymbal 1Chinese CymbalRide BellTambourineSplash CymbalCowbellCrash Cymbal 2VibraslapRide Cymbal 2High BongoLow BongoLow Timbale |
| 22 | organ 2 | 10 | Crash Cymbal 1Ride BellTambourineCowbellCrash Cymbal 2Ride Cymbal 2High BongoLow BongoMute High CongaOpen High CongaLow CongaHigh TimbaleLow TimbaleLow AgogoCabase |
| 23 | bass | | |
| 24 | backing guitar | 10 | Electric SnareLow Floor TomClosed Hi-HatHigh Floor TomPedal Hi-HatLow TomOpen Hi-HatLow Mid TomHigh Mid TomCrash Cymbal 1High TomRide Cymbal 1Chinese CymbalTambourineCowbellCrash Cymbal 2 |
| 25 | backing guitar 2 | 10 | Electric SnareLow Floor TomClosed Hi-HatHigh Floor TomPedal Hi-HatLow TomOpen Hi-HatLow Mid TomHigh Mid TomCrash Cymbal 1High TomRide Cymbal 1Chinese CymbalTambourineCowbellCrash Cymbal 2 |
| 26 | elec guitar | 10 | TambourineSplash CymbalCowbellCrash Cymbal 2Ride Cymbal 2High BongoLow BongoMute High CongaOpen High CongaLow CongaHigh TimbaleLow TimbaleHigh AgogoLow AgogoCabaseShort WhistleLong WhistleLong Guiro |
| 27 | 3x Osc 4 | 10 | High AgogoLow AgogoCabaseShort WhistleLong WhistleLong GuiroClavesHigh Wood BlockLow Wood BlockMute CuicaOpen CuicaMute TriangleOpen Triangle |
| 28 | 3x Osc 5 | 10 | High TimbaleLow TimbaleHigh AgogoLow AgogoCabaseMaracasShort WhistleLong WhistleShort GuiroLong GuiroClavesHigh Wood BlockOpen Triangle |
| 29 | drums | 10 | Open Hi-HatHigh TomRide Cymbal 1CabaseLong Whistle |
| 30 | kick | 10 | Bass Drum 1 |
| 31 | snare | 10 | High Bongo |
| 32 | chip 3 | 10 | Low TimbaleHigh AgogoCabaseShort WhistleLong WhistleShort GuiroLong GuiroClavesHigh Wood BlockLow Wood BlockOpen CuicaMute Triangle |
| 33 | backing guitar 3 | 10 | Chinese CymbalRide BellTambourineSplash CymbalCowbellCrash Cymbal 2Ride Cymbal 2High BongoMute High CongaOpen High CongaLow Conga |
| 34 | simsynth | | |
| 35 | other elec guitar | 10 | CowbellCrash Cymbal 2Ride Cymbal 2High BongoMute High CongaOpen High CongaLow CongaHigh TimbaleHigh AgogoLow AgogoCabaseShort WhistleLong WhistleLong GuiroHigh Wood BlockOpen Cuica |
| 36 | massive | 10 | High TimbaleLow TimbaleHigh AgogoLow AgogoCabaseMaracasShort WhistleLong WhistleShort GuiroLong GuiroClavesHigh Wood BlockLow Wood BlockMute CuicaOpen CuicaOpen Triangle |
| 37 | elec guitar 2 | 10 | Ride BellTambourineSplash CymbalCowbellCrash Cymbal 2VibraslapRide Cymbal 2High BongoLow BongoMute High CongaOpen High CongaLow CongaHigh TimbaleLow TimbaleHigh AgogoCabase |
| 38 | tubular bells | 10 | Low TomChinese CymbalRide BellCowbellCrash Cymbal 2Ride Cymbal 2High BongoMute High CongaOpen High CongaLow Conga |
| 39 | banjo | 10 | CowbellCrash Cymbal 2Ride Cymbal 2High BongoMute High CongaOpen High CongaLow CongaLow TimbaleLow AgogoCabaseShort WhistleLong WhistleLong Guiro |
| 40 | the brass used in stmpwyfs | 10 | CowbellCrash Cymbal 2Ride Cymbal 2High BongoMute High CongaOpen High CongaLow CongaHigh TimbaleHigh AgogoLow AgogoCabaseShort WhistleLong WhistleLong GuiroHigh Wood BlockOpen Cuica |
| 41 | the piano used in baath 2 | 10 | Crash Cymbal 1Ride BellSplash CymbalCrash Cymbal 2VibraslapLow BongoMute High CongaLow CongaHigh TimbaleHigh AgogoLow AgogoCabaseMaracasLong WhistleShort GuiroLong GuiroHigh Wood BlockLow Wood Block |
---
Related MIDI music