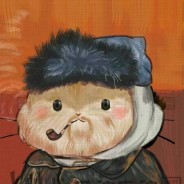 Introduction
周杰伦的爱情废材
"爱情废材" is a MIDI music piece in Pop Music style, played by Acoustic Grand Piano solo.
The total duration of this midi music is 8 minutes and 42 seconds, with a total of 3,813 notes, divided into 55 tracks, and a single tempo of 73bpm.
The key signature marked in the MIDI file is D major, the marked beat is 4/4.
Some MIDI events such as Sustain pedal are used.
Standard Midi File Properties
Standard

GM1

File format

MIDI TYPE 1

File size

34.68 KB

Duration

08:42

BPM

73

Tracks

54
Channels and Instruments
Used 1 channel, 1 instrument

Acoustic Grand Piano

8 notes/chords,avg. pitch D#3

Program ID: 0, Track: 1

Acoustic Grand Piano

8 notes/chords,avg. pitch D#3

Program ID: 0, Track: 2

Acoustic Grand Piano

17 notes/chords,avg. pitch C3

Program ID: 0, Track: 3

Acoustic Grand Piano

24 notes/chords,avg. pitch A#4

Program ID: 0, Track: 4

Acoustic Grand Piano

386 notes/chords,avg. pitch B4

Program ID: 0, Track: 5

Acoustic Grand Piano

70 notes/chords,avg. pitch C4

Program ID: 0, Track: 6

Acoustic Grand Piano

57 notes/chords,avg. pitch F3

Program ID: 0, Track: 7

Acoustic Grand Piano

61 notes/chords,avg. pitch D#4

Program ID: 0, Track: 8

Acoustic Grand Piano

57 notes/chords,avg. pitch F3

Program ID: 0, Track: 9

Acoustic Grand Piano

90 notes/chords,avg. pitch D#4

Program ID: 0, Track: 10

Acoustic Grand Piano

8 notes/chords,avg. pitch G#5

Program ID: 0, Track: 11

Acoustic Grand Piano

72 notes/chords,avg. pitch D#4

Program ID: 0, Track: 12

Acoustic Grand Piano

4 notes/chords,avg. pitch B3

Program ID: 0, Track: 13

Acoustic Grand Piano

13 notes/chords,avg. pitch D#5

Program ID: 0, Track: 14

Acoustic Grand Piano

28 notes/chords,avg. pitch E5

Program ID: 0, Track: 15

Acoustic Grand Piano

38 notes/chords,avg. pitch A#5

Program ID: 0, Track: 16

Acoustic Grand Piano

40 notes/chords,avg. pitch A5

Program ID: 0, Track: 17

Acoustic Grand Piano

19 notes/chords,avg. pitch F#5

Program ID: 0, Track: 18

Acoustic Grand Piano

173 notes/chords,avg. pitch C#6

Program ID: 0, Track: 19

Acoustic Grand Piano

28 notes/chords,avg. pitch A#4

Program ID: 0, Track: 20

Acoustic Grand Piano

37 notes/chords,avg. pitch G5

Program ID: 0, Track: 21

Acoustic Grand Piano

41 notes/chords,avg. pitch F5

Program ID: 0, Track: 22

Acoustic Grand Piano

18 notes/chords,avg. pitch C#5

Program ID: 0, Track: 23

Acoustic Grand Piano

174 notes/chords,avg. pitch D#5

Program ID: 0, Track: 24

Acoustic Grand Piano

17 notes/chords,avg. pitch D4

Program ID: 0, Track: 25

Acoustic Grand Piano

41 notes/chords,avg. pitch F4

Program ID: 0, Track: 26

Acoustic Grand Piano

37 notes/chords,avg. pitch G4

Program ID: 0, Track: 27

Acoustic Grand Piano

25 notes/chords,avg. pitch D#4

Program ID: 0, Track: 28

Acoustic Grand Piano

149 notes/chords,avg. pitch D4

Program ID: 0, Track: 29

Acoustic Grand Piano

17 notes/chords,avg. pitch E3

Program ID: 0, Track: 30

Acoustic Grand Piano

46 notes/chords,avg. pitch G3

Program ID: 0, Track: 31

Acoustic Grand Piano

31 notes/chords,avg. pitch F#3

Program ID: 0, Track: 32

Acoustic Grand Piano

26 notes/chords,avg. pitch G3

Program ID: 0, Track: 33

Acoustic Grand Piano

119 notes/chords,avg. pitch G3

Program ID: 0, Track: 34

Acoustic Grand Piano

7 notes/chords,avg. pitch F2

Program ID: 0, Track: 35

Acoustic Grand Piano

21 notes/chords,avg. pitch A#2

Program ID: 0, Track: 36

Acoustic Grand Piano

86 notes/chords,avg. pitch E2

Program ID: 0, Track: 37

Acoustic Grand Piano

18 notes/chords,avg. pitch F#2

Program ID: 0, Track: 38

Acoustic Grand Piano

103 notes/chords,avg. pitch E2

Program ID: 0, Track: 39

Acoustic Grand Piano

108 notes/chords,avg. pitch F2

Program ID: 0, Track: 40

Acoustic Grand Piano

100 notes/chords,avg. pitch F2

Program ID: 0, Track: 41

Acoustic Grand Piano

215 notes/chords,avg. pitch E2

Program ID: 0, Track: 42

Acoustic Grand Piano

4 notes/chords,avg. pitch E2

Program ID: 0, Track: 43

Acoustic Grand Piano

177 notes/chords,avg. pitch E2

Program ID: 0, Track: 44

Acoustic Grand Piano

24 notes/chords,avg. pitch A2

Program ID: 0, Track: 45

Acoustic Grand Piano

48 notes/chords,avg. pitch F#2

Program ID: 0, Track: 46

Acoustic Grand Piano

22 notes/chords,avg. pitch A2

Program ID: 0, Track: 47

Acoustic Grand Piano

37 notes/chords,avg. pitch F#2

Program ID: 0, Track: 48

Acoustic Grand Piano

24 notes/chords,avg. pitch A2

Program ID: 0, Track: 49

Acoustic Grand Piano

39 notes/chords,avg. pitch F#2

Program ID: 0, Track: 50

Acoustic Grand Piano

46 notes/chords,avg. pitch F#3

Program ID: 0, Track: 51

Acoustic Grand Piano

46 notes/chords,avg. pitch F#3

Program ID: 0, Track: 52

Acoustic Grand Piano

15 notes/chords,avg. pitch F#2

Program ID: 0, Track: 53

Acoustic Grand Piano

11 notes/chords,avg. pitch F#2

Program ID: 0, Track: 54
Tracks
55 tracks are used, 54 tracks have notes
| # | Name | Channel(s) | Instrument(s) |
| --- | --- | --- | --- |
| 1 | 扈丞?逕オ髓「逅エ | 1 | Acoustic Grand Piano |
| 2 | 扈丞?逕オ髓「逅エ | 1 | Acoustic Grand Piano |
| 3 | 髮?ゥャ蜩亥、ァ髓「逅エ | 1 | Acoustic Grand Piano |
| 4 | 髮?ゥャ蜩亥、ァ髓「逅エ | 1 | Acoustic Grand Piano |
| 5 | 扈丞?逕オ髓「逅エ | 1 | Acoustic Grand Piano |
| 6 | 髮?ゥャ蜩亥、ァ髓「逅エ | 1 | Acoustic Grand Piano |
| 7 | 髮?ゥャ蜩亥、ァ髓「逅エ | 1 | Acoustic Grand Piano |
| 8 | 髮?ゥャ蜩亥、ァ髓「逅エ | 1 | Acoustic Grand Piano |
| 9 | 髮?ゥャ蜩亥、ァ髓「逅エ | 1 | Acoustic Grand Piano |
| 10 | 髮?ゥャ蜩亥、ァ髓「逅エ | 1 | Acoustic Grand Piano |
| 11 | 髮?ゥャ蜩亥、ァ髓「逅エ | 1 | Acoustic Grand Piano |
| 12 | 髮?ゥャ蜩亥、ァ髓「逅エ | 1 | Acoustic Grand Piano |
| 13 | 髮?ゥャ蜩亥、ァ髓「逅エ | 1 | Acoustic Grand Piano |
| 14 | 髟ソ隨帷サ | 1 | Acoustic Grand Piano |
| 15 | 蟆乗署逅エ 1 | 1 | Acoustic Grand Piano |
| 16 | 蟆乗署逅エ 1 | 1 | Acoustic Grand Piano |
| 17 | 蟆乗署逅エ 1 | 1 | Acoustic Grand Piano |
| 18 | 蟆乗署逅エ 1 | 1 | Acoustic Grand Piano |
| 19 | 蟆乗署逅エ 1 | 1 | Acoustic Grand Piano |
| 20 | 蟆乗署逅エ 1 | 1 | Acoustic Grand Piano |
| 21 | 蟆乗署逅エ 2 | 1 | Acoustic Grand Piano |
| 22 | 蟆乗署逅エ 2 | 1 | Acoustic Grand Piano |
| 23 | 蟆乗署逅エ 2 | 1 | Acoustic Grand Piano |
| 24 | 蟆乗署逅エ 2 | 1 | Acoustic Grand Piano |
| 25 | 荳ュ謠千清 | 1 | Acoustic Grand Piano |
| 26 | 荳ュ謠千清 | 1 | Acoustic Grand Piano |
| 27 | 荳ュ謠千清 | 1 | Acoustic Grand Piano |
| 28 | 荳ュ謠千清 | 1 | Acoustic Grand Piano |
| 29 | 荳ュ謠千清 | 1 | Acoustic Grand Piano |
| 30 | 螟ァ謠千清 | 1 | Acoustic Grand Piano |
| 31 | 螟ァ謠千清 | 1 | Acoustic Grand Piano |
| 32 | 螟ァ謠千清 | 1 | Acoustic Grand Piano |
| 33 | 螟ァ謠千清 | 1 | Acoustic Grand Piano |
| 34 | 螟ァ謠千清 | 1 | Acoustic Grand Piano |
| 35 | 雍晏昇 | 1 | Acoustic Grand Piano |
| 36 | 蟶?イ∝?譫 | 1 | Acoustic Grand Piano |
| 37 | 諷「蜊ウ蜈エ貍泌・ | 1 | Acoustic Grand Piano |
| 38 | 諷「蜊ウ蜈エ貍泌・ | 1 | Acoustic Grand Piano |
| 39 | 諷「蜊ウ蜈エ貍泌・ | 1 | Acoustic Grand Piano |
| 40 | 諷「蜊ウ蜈エ貍泌・ | 1 | Acoustic Grand Piano |
| 41 | 諷「蜊ウ蜈エ貍泌・ | 1 | Acoustic Grand Piano |
| 42 | 諷「蜊ウ蜈エ貍泌・ | 1 | Acoustic Grand Piano |
| 43 | 蟶?イ∝?譫 | 1 | Acoustic Grand Piano |
| 44 | 諷「蜊ウ蜈エ貍泌・ | 1 | Acoustic Grand Piano |
| 45 | 蛻ゥ迚ゥ豬ヲ雍晏昇 | 1 | Acoustic Grand Piano |
| 46 | 蛻ゥ迚ゥ豬ヲ雍晏昇 | 1 | Acoustic Grand Piano |
| 47 | 蛻ゥ迚ゥ豬ヲ雍晏昇 | 1 | Acoustic Grand Piano |
| 48 | 蛻ゥ迚ゥ豬ヲ雍晏昇 | 1 | Acoustic Grand Piano |
| 49 | 蛻ゥ迚ゥ豬ヲ雍晏昇 | 1 | Acoustic Grand Piano |
| 50 | 蛻ゥ迚ゥ豬ヲ雍晏昇 | 1 | Acoustic Grand Piano |
| 51 | 扈丞?郤ッ髻ウ | 1 | Acoustic Grand Piano |
| 52 | 扈丞?郤ッ髻ウ | 1 | Acoustic Grand Piano |
| 53 | 扈丞?郤ッ髻ウ | 1 | Acoustic Grand Piano |
| 54 | 扈丞?郤ッ髻ウ | 1 | Acoustic Grand Piano |
---
Related MIDI music
More from Happy_464901 More