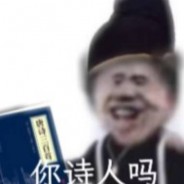 XP 187
Joined 3 months ago
Introduction
1
"夜间巡航" is a MIDI music piece in Rock style, played by Orchestral Harp solo.
The total duration of this midi music is 1 minute and 41 seconds, with a total of 71,136 notes, divided into 58 tracks, and a single tempo of 120bpm.
the marked beat is 4/4.
Some MIDI events such as Bank Select, Sustain pedal are used.
Meta Text
start end
start end
start end
start end
start end
start end
start end
start end
start end
start end
start end
start end
start end
start end
start end
start end
start end
start end
start end
start end
start end
start end
start end
start end
start end
start end
start end
start end
start end
start end
start end
start end
start end
start end
start end
start end
start end
start end
start end
start end
start end
start end
start end
start end
start end
start end
start end
start end
start end
start end
start end
start end
start end
start end
start end
start end
start end
Standard Midi File Properties
Standard

GM1

File format

MIDI TYPE 1

File size

574.22 KB

Duration

01:41

BPM

120

Tracks

57
Channels and Instruments
Used 14 channels, 1 instrument

Orchestral Harp

1,032 notes/chords,avg. pitch B3

Program ID: 46, Track: 1

Orchestral Harp

1,027 notes/chords,avg. pitch B3

Program ID: 46, Track: 15

Orchestral Harp

1,027 notes/chords,avg. pitch B3

Program ID: 46, Track: 16

Orchestral Harp

1,027 notes/chords,avg. pitch B3

Program ID: 46, Track: 17

Orchestral Harp

1,027 notes/chords,avg. pitch B3

Program ID: 46, Track: 18

Orchestral Harp

1,027 notes/chords,avg. pitch B3

Program ID: 46, Track: 19

Orchestral Harp

1,027 notes/chords,avg. pitch B3

Program ID: 46, Track: 20

Orchestral Harp

1,027 notes/chords,avg. pitch B3

Program ID: 46, Track: 21

Orchestral Harp

1,027 notes/chords,avg. pitch B3

Program ID: 46, Track: 22

Orchestral Harp

1,027 notes/chords,avg. pitch B3

Program ID: 46, Track: 23

Orchestral Harp

1,027 notes/chords,avg. pitch B3

Program ID: 46, Track: 24

Orchestral Harp

1,027 notes/chords,avg. pitch B3

Program ID: 46, Track: 25

Orchestral Harp

1,027 notes/chords,avg. pitch B3

Program ID: 46, Track: 26

Orchestral Harp

1,027 notes/chords,avg. pitch B3

Program ID: 46, Track: 27

Orchestral Harp

1,027 notes/chords,avg. pitch B3

Program ID: 46, Track: 28

Orchestral Harp

1,027 notes/chords,avg. pitch B3

Program ID: 46, Track: 29

Orchestral Harp

1,027 notes/chords,avg. pitch B3

Program ID: 46, Track: 30

Orchestral Harp

1,027 notes/chords,avg. pitch B3

Program ID: 46, Track: 31

Orchestral Harp

1,027 notes/chords,avg. pitch B3

Program ID: 46, Track: 32

Orchestral Harp

1,027 notes/chords,avg. pitch B3

Program ID: 46, Track: 33

Orchestral Harp

1,027 notes/chords,avg. pitch B3

Program ID: 46, Track: 34

Orchestral Harp

1,027 notes/chords,avg. pitch B3

Program ID: 46, Track: 35

Orchestral Harp

1,027 notes/chords,avg. pitch B3

Program ID: 46, Track: 36

Orchestral Harp

1,027 notes/chords,avg. pitch B3

Program ID: 46, Track: 37

Orchestral Harp

1,027 notes/chords,avg. pitch B3

Program ID: 46, Track: 38

Orchestral Harp

1,027 notes/chords,avg. pitch B3

Program ID: 46, Track: 39

Orchestral Harp

1,027 notes/chords,avg. pitch B3

Program ID: 46, Track: 40

Orchestral Harp

1,027 notes/chords,avg. pitch B3

Program ID: 46, Track: 41

Orchestral Harp

1,027 notes/chords,avg. pitch B3

Program ID: 46, Track: 42

Orchestral Harp

1,027 notes/chords,avg. pitch B3

Program ID: 46, Track: 43

Orchestral Harp

1,027 notes/chords,avg. pitch B3

Program ID: 46, Track: 44

Orchestral Harp

1,027 notes/chords,avg. pitch B3

Program ID: 46, Track: 45

Orchestral Harp

1,027 notes/chords,avg. pitch B3

Program ID: 46, Track: 46

Orchestral Harp

1,027 notes/chords,avg. pitch B3

Program ID: 46, Track: 47

Orchestral Harp

1,027 notes/chords,avg. pitch B3

Program ID: 46, Track: 48

Orchestral Harp

1,027 notes/chords,avg. pitch B3

Program ID: 46, Track: 49

Orchestral Harp

1,027 notes/chords,avg. pitch B3

Program ID: 46, Track: 50

Orchestral Harp

1,027 notes/chords,avg. pitch B3

Program ID: 46, Track: 51

Orchestral Harp

1,027 notes/chords,avg. pitch B3

Program ID: 46, Track: 52

Orchestral Harp

1,027 notes/chords,avg. pitch B3

Program ID: 46, Track: 53

Orchestral Harp

1,027 notes/chords,avg. pitch B3

Program ID: 46, Track: 54

Orchestral Harp

1,027 notes/chords,avg. pitch B3

Program ID: 46, Track: 55

Orchestral Harp

1,027 notes/chords,avg. pitch B3

Program ID: 46, Track: 56

Orchestral Harp

1,027 notes/chords,avg. pitch B3

Program ID: 46, Track: 57

Orchestral Harp

1,027 notes/chords,avg. pitch B3

Program ID: 46, Track: 2

Orchestral Harp

1,027 notes/chords,avg. pitch B3

Program ID: 46, Track: 3

Orchestral Harp

1,027 notes/chords,avg. pitch B3

Program ID: 46, Track: 4

Orchestral Harp

1,027 notes/chords,avg. pitch B3

Program ID: 46, Track: 5

Orchestral Harp

1,027 notes/chords,avg. pitch B3

Program ID: 46, Track: 6

Orchestral Harp

1,027 notes/chords,avg. pitch B3

Program ID: 46, Track: 7

Orchestral Harp

1,027 notes/chords,avg. pitch B3

Program ID: 46, Track: 8

Orchestral Harp

1,027 notes/chords,avg. pitch B3

Program ID: 46, Track: 9

Orchestral Harp

1,027 notes/chords,avg. pitch B3

Program ID: 46, Track: 10

Orchestral Harp

1,027 notes/chords,avg. pitch B3

Program ID: 46, Track: 11

Orchestral Harp

1,027 notes/chords,avg. pitch B3

Program ID: 46, Track: 12

Orchestral Harp

1,027 notes/chords,avg. pitch B3

Program ID: 46, Track: 13

Orchestral Harp

1,027 notes/chords,avg. pitch B3

Program ID: 46, Track: 14
Tracks
58 tracks are used, 57 tracks have notes
| # | Name | Channel(s) | Instrument(s) |
| --- | --- | --- | --- |
| 1 | | 1 | Orchestral Harp |
| 2 | | 3 | Orchestral Harp |
| 3 | | 4 | Orchestral Harp |
| 4 | | 5 | Orchestral Harp |
| 5 | | 6 | Orchestral Harp |
| 6 | | 7 | Orchestral Harp |
| 7 | | 8 | Orchestral Harp |
| 8 | | 9 | Orchestral Harp |
| 9 | | 11 | Orchestral Harp |
| 10 | | 12 | Orchestral Harp |
| 11 | | 13 | Orchestral Harp |
| 12 | | 14 | Orchestral Harp |
| 13 | | 15 | Orchestral Harp |
| 14 | | 16 | Orchestral Harp |
| 15 | | 1 | Orchestral Harp |
| 16 | | 1 | Orchestral Harp |
| 17 | | 1 | Orchestral Harp |
| 18 | | 1 | Orchestral Harp |
| 19 | | 1 | Orchestral Harp |
| 20 | | 1 | Orchestral Harp |
| 21 | | 1 | Orchestral Harp |
| 22 | | 1 | Orchestral Harp |
| 23 | | 1 | Orchestral Harp |
| 24 | | 1 | Orchestral Harp |
| 25 | | 1 | Orchestral Harp |
| 26 | | 1 | Orchestral Harp |
| 27 | | 1 | Orchestral Harp |
| 28 | | 1 | Orchestral Harp |
| 29 | | 1 | Orchestral Harp |
| 30 | | 1 | Orchestral Harp |
| 31 | | 1 | Orchestral Harp |
| 32 | | 1 | Orchestral Harp |
| 33 | | 1 | Orchestral Harp |
| 34 | | 1 | Orchestral Harp |
| 35 | | 1 | Orchestral Harp |
| 36 | | 1 | Orchestral Harp |
| 37 | | 1 | Orchestral Harp |
| 38 | | 1 | Orchestral Harp |
| 39 | | 1 | Orchestral Harp |
| 40 | | 1 | Orchestral Harp |
| 41 | | 1 | Orchestral Harp |
| 42 | | 1 | Orchestral Harp |
| 43 | | 1 | Orchestral Harp |
| 44 | | 1 | Orchestral Harp |
| 45 | | 1 | Orchestral Harp |
| 46 | | 1 | Orchestral Harp |
| 47 | | 1 | Orchestral Harp |
| 48 | | 1 | Orchestral Harp |
| 49 | | 1 | Orchestral Harp |
| 50 | | 1 | Orchestral Harp |
| 51 | | 1 | Orchestral Harp |
| 52 | | 1 | Orchestral Harp |
| 53 | | 1 | Orchestral Harp |
| 54 | | 1 | Orchestral Harp |
| 55 | | 1 | Orchestral Harp |
| 56 | | 1 | Orchestral Harp |
| 57 | | 1 | Orchestral Harp |
---
Related MIDI music
More from 坤坤坤坤 More