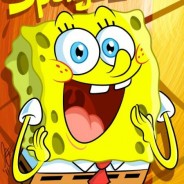 Introduction
B站UP-杨喆岳 https://www.bilibili.com/video/BV1sD4y1n7K3/?spm_id_from=333.337.search-card.all.click&vd_source=1cc62c141e3fa042df156586bb7c9732
"将军" is a MIDI music piece in Pop Music style, played by an ensemble of 8 instruments including Acoustic Grand Piano, Acoustic Guitar (nylon), Acoustic Bass Drum, Acoustic Snare, and Hand Clap.
The total duration of this midi music is 3 minutes and 57 seconds, with a total of 5,016 notes, divided into 62 tracks, and a single tempo of 86bpm.
The key signature marked in the MIDI file is D major, the marked beat is 4/4.
Some MIDI events such as Channel Volume Control are used.
Standard Midi File Properties
Standard

GM1

File format

MIDI TYPE 1

File size

42.73 KB

Duration

03:57

BPM

86

Tracks

59
Channels and Instruments
Used 5 channels, 2 instruments, 6 percussion instruments

Acoustic Guitar (nylon)

33 notes/chords,avg. pitch C4

Program ID: 24, Track: 9

Acoustic Grand Piano

40 notes/chords,avg. pitch E4

Program ID: 0, Track: 10

Acoustic Grand Piano

40 notes/chords,avg. pitch E4

Program ID: 0, Track: 11

Acoustic Grand Piano

40 notes/chords,avg. pitch E4

Program ID: 0, Track: 12

Acoustic Grand Piano

40 notes/chords,avg. pitch E4

Program ID: 0, Track: 13

Acoustic Grand Piano

40 notes/chords,avg. pitch E4

Program ID: 0, Track: 14

Acoustic Grand Piano

40 notes/chords,avg. pitch E4

Program ID: 0, Track: 15

Acoustic Grand Piano

40 notes/chords,avg. pitch E4

Program ID: 0, Track: 16

Acoustic Grand Piano

40 notes/chords,avg. pitch E4

Program ID: 0, Track: 17

Acoustic Grand Piano

40 notes/chords,avg. pitch E4

Program ID: 0, Track: 18

Acoustic Grand Piano

40 notes/chords,avg. pitch E4

Program ID: 0, Track: 19

Acoustic Grand Piano

40 notes/chords,avg. pitch E4

Program ID: 0, Track: 20

Acoustic Grand Piano

39 notes/chords,avg. pitch E4

Program ID: 0, Track: 21

Acoustic Grand Piano

5 notes/chords,avg. pitch C5

Program ID: 0, Track: 22

Acoustic Grand Piano

5 notes/chords,avg. pitch C5

Program ID: 0, Track: 23

Acoustic Grand Piano

5 notes/chords,avg. pitch C5

Program ID: 0, Track: 24

Acoustic Grand Piano

5 notes/chords,avg. pitch C5

Program ID: 0, Track: 25

Acoustic Grand Piano

5 notes/chords,avg. pitch C5

Program ID: 0, Track: 26

Acoustic Grand Piano

5 notes/chords,avg. pitch C5

Program ID: 0, Track: 27

Acoustic Grand Piano

5 notes/chords,avg. pitch C5

Program ID: 0, Track: 28

Acoustic Grand Piano

5 notes/chords,avg. pitch C5

Program ID: 0, Track: 29

Acoustic Grand Piano

5 notes/chords,avg. pitch C5

Program ID: 0, Track: 30

Acoustic Grand Piano

5 notes/chords,avg. pitch C5

Program ID: 0, Track: 31

Acoustic Grand Piano

5 notes/chords,avg. pitch C5

Program ID: 0, Track: 32

Acoustic Grand Piano

5 notes/chords,avg. pitch C5

Program ID: 0, Track: 33

Acoustic Grand Piano

5 notes/chords,avg. pitch C5

Program ID: 0, Track: 34

Acoustic Grand Piano

82 notes/chords,avg. pitch F#5

Program ID: 0, Track: 35

Acoustic Grand Piano

82 notes/chords,avg. pitch F#5

Program ID: 0, Track: 36

Acoustic Grand Piano

82 notes/chords,avg. pitch F#5

Program ID: 0, Track: 37

Acoustic Grand Piano

82 notes/chords,avg. pitch F#5

Program ID: 0, Track: 39

Acoustic Grand Piano

82 notes/chords,avg. pitch F#5

Program ID: 0, Track: 40

Acoustic Grand Piano

82 notes/chords,avg. pitch F#5

Program ID: 0, Track: 41

Acoustic Grand Piano

78 notes/chords,avg. pitch F#5

Program ID: 0, Track: 42

Acoustic Grand Piano

30 notes/chords,avg. pitch G4

Program ID: 0, Track: 43

Acoustic Grand Piano

82 notes/chords,avg. pitch G4

Program ID: 0, Track: 44

Acoustic Grand Piano

82 notes/chords,avg. pitch G4

Program ID: 0, Track: 45

Acoustic Grand Piano

82 notes/chords,avg. pitch G4

Program ID: 0, Track: 46

Acoustic Grand Piano

41 notes/chords,avg. pitch F#4

Program ID: 0, Track: 47

Acoustic Grand Piano

82 notes/chords,avg. pitch G4

Program ID: 0, Track: 48

Acoustic Grand Piano

82 notes/chords,avg. pitch G4

Program ID: 0, Track: 49

Acoustic Grand Piano

82 notes/chords,avg. pitch G4

Program ID: 0, Track: 50

Acoustic Grand Piano

78 notes/chords,avg. pitch F#4

Program ID: 0, Track: 51

Acoustic Grand Piano

82 notes/chords,avg. pitch G4

Program ID: 0, Track: 52

Acoustic Grand Piano

82 notes/chords,avg. pitch G4

Program ID: 0, Track: 53

Acoustic Grand Piano

82 notes/chords,avg. pitch G4

Program ID: 0, Track: 54

Acoustic Grand Piano

82 notes/chords,avg. pitch G4

Program ID: 0, Track: 56

Acoustic Grand Piano

82 notes/chords,avg. pitch G4

Program ID: 0, Track: 57

Acoustic Grand Piano

82 notes/chords,avg. pitch G4

Program ID: 0, Track: 58

Acoustic Grand Piano

78 notes/chords,avg. pitch F#4

Program ID: 0, Track: 59

Acoustic Grand Piano

48 notes/chords,avg. pitch C4

Program ID: 0, Track: 61

Acoustic Grand Piano

144 notes/chords,avg. pitch A#2

Program ID: 0, Track: 7

Acoustic Grand Piano

95 notes/chords,avg. pitch A#2

Program ID: 0, Track: 8

Acoustic Grand Piano

28 notes/chords,avg. pitch D5

Program ID: 0, Track: 60

percussion instruments

Acoustic Bass Drum Acoustic Snare Hand Clap Crash Cymbal 1 Low Conga Acoustic Bass Drum Acoustic Snare Low Conga Acoustic Bass Drum Acoustic Snare Crash Cymbal 1 Low Conga Closed Hi-Hat Closed Hi-Hat Closed Hi-Hat
Tracks
62 tracks are used, 59 tracks have notes
| # | Name | Channel(s) | Instrument(s) |
| --- | --- | --- | --- |
| 1 | 鮠 | 10 | Acoustic Bass DrumAcoustic SnareHand ClapCrash Cymbal 1Low Conga |
| 2 | 鮠 | 10 | Acoustic Bass DrumAcoustic SnareLow Conga |
| 3 | 鮠 | 10 | Acoustic Bass DrumAcoustic SnareCrash Cymbal 1Low Conga |
| 4 | Hi-Hat | 10 | Closed Hi-Hat |
| 5 | Hi-Hat | 10 | Closed Hi-Hat |
| 6 | Hi-Hat | 10 | Closed Hi-Hat |
| 7 | bass | 4 | Acoustic Grand Piano |
| 8 | bass | 4 | Acoustic Grand Piano |
| 9 | 蜿、蜈ク蜷我サ | 1 | Acoustic Guitar (nylon) |
| 10 | 蜿、蜈ク蜷我サ | 1 | Acoustic Grand Piano |
| 11 | 蜿、蜈ク蜷我サ | 1 | Acoustic Grand Piano |
| 12 | 蜿、蜈ク蜷我サ | 1 | Acoustic Grand Piano |
| 13 | 蜿、蜈ク蜷我サ | 1 | Acoustic Grand Piano |
| 14 | 蜿、蜈ク蜷我サ | 1 | Acoustic Grand Piano |
| 15 | 蜿、蜈ク蜷我サ | 1 | Acoustic Grand Piano |
| 16 | 蜿、蜈ク蜷我サ | 1 | Acoustic Grand Piano |
| 17 | 蜿、蜈ク蜷我サ | 1 | Acoustic Grand Piano |
| 18 | 蜿、蜈ク蜷我サ | 1 | Acoustic Grand Piano |
| 19 | 蜿、蜈ク蜷我サ | 1 | Acoustic Grand Piano |
| 20 | 蜿、蜈ク蜷我サ | 1 | Acoustic Grand Piano |
| 21 | 蜿、蜈ク蜷我サ | 1 | Acoustic Grand Piano |
| 22 | 蜿、蜈ク蜷我サ | 1 | Acoustic Grand Piano |
| 23 | 蜿、蜈ク蜷我サ | 1 | Acoustic Grand Piano |
| 24 | 蜿、蜈ク蜷我サ | 1 | Acoustic Grand Piano |
| 25 | 蜿、蜈ク蜷我サ | 1 | Acoustic Grand Piano |
| 26 | 蜿、蜈ク蜷我サ | 1 | Acoustic Grand Piano |
| 27 | 蜿、蜈ク蜷我サ | 1 | Acoustic Grand Piano |
| 28 | 蜿、蜈ク蜷我サ | 1 | Acoustic Grand Piano |
| 29 | 蜿、蜈ク蜷我サ | 1 | Acoustic Grand Piano |
| 30 | 蜿、蜈ク蜷我サ | 1 | Acoustic Grand Piano |
| 31 | 蜿、蜈ク蜷我サ | 1 | Acoustic Grand Piano |
| 32 | 蜿、蜈ク蜷我サ | 1 | Acoustic Grand Piano |
| 33 | 蜿、蜈ク蜷我サ | 1 | Acoustic Grand Piano |
| 34 | 蜿、蜈ク蜷我サ | 1 | Acoustic Grand Piano |
| 35 | vins | 2 | Acoustic Grand Piano |
| 36 | vins | 2 | Acoustic Grand Piano |
| 37 | vins | 2 | Acoustic Grand Piano |
| 38 | vins | | |
| 39 | vins | 2 | Acoustic Grand Piano |
| 40 | vins | 2 | Acoustic Grand Piano |
| 41 | vins | 2 | Acoustic Grand Piano |
| 42 | vins | 2 | Acoustic Grand Piano |
| 43 | vlas | 2 | Acoustic Grand Piano |
| 44 | vlas | 2 | Acoustic Grand Piano |
| 45 | vlas | 2 | Acoustic Grand Piano |
| 46 | vlas | 2 | Acoustic Grand Piano |
| 47 | vlas | 2 | Acoustic Grand Piano |
| 48 | vlas | 2 | Acoustic Grand Piano |
| 49 | vlas | 2 | Acoustic Grand Piano |
| 50 | vlas | 2 | Acoustic Grand Piano |
| 51 | vlas | 2 | Acoustic Grand Piano |
| 52 | cellos | 2 | Acoustic Grand Piano |
| 53 | cellos | 2 | Acoustic Grand Piano |
| 54 | cellos | 2 | Acoustic Grand Piano |
| 55 | cellos | | |
| 56 | cellos | 2 | Acoustic Grand Piano |
| 57 | cellos | 2 | Acoustic Grand Piano |
| 58 | cellos | 2 | Acoustic Grand Piano |
| 59 | cellos | 2 | Acoustic Grand Piano |
| 60 | 蜊ー蠎ヲ隘ソ蝪泌ー皮清 | 8 | Acoustic Grand Piano |
| 61 | FX1.1 | 2 | Acoustic Grand Piano |
---