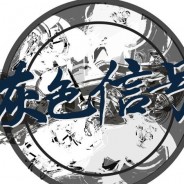 Introduction
純伴奏伴唱用
"UNRAVEL純伴奏" is a MIDI music piece in Pop Music style, played by an ensemble of 35 instruments including Acoustic Grand Piano, unknown, Short Guiro, High Wood Block, Mute Cuica, Low Timbale, Mute High Conga, Pedal Hi-Hat, and unknown.
The total duration of this midi music is 4 minutes and 18 seconds, with a total of 1,635 notes, divided into 63 tracks, and a single tempo of 128bpm.
The key signature marked in the MIDI file is C major, the marked beat is 4/4.
Some MIDI events such as pitch wheel, Sustain pedal are used.
Standard Midi File Properties
Standard

GM1

File format

MIDI TYPE 1

File size

17.13 KB

Duration

04:18

BPM

128

Tracks

62
Channels and Instruments
Used 2 channels, 1 instrument, 34 percussion instruments

Acoustic Grand Piano

1 note/chord,avg. pitch C#4

Program ID: 0, Track: 1

Acoustic Grand Piano

1 note/chord,avg. pitch C#4

Program ID: 0, Track: 2

Acoustic Grand Piano

1 note/chord,avg. pitch C#4

Program ID: 0, Track: 3

Acoustic Grand Piano

1 note/chord,avg. pitch C#4

Program ID: 0, Track: 4

Acoustic Grand Piano

1 note/chord,avg. pitch C#4

Program ID: 0, Track: 5

Acoustic Grand Piano

1 note/chord,avg. pitch C#4

Program ID: 0, Track: 6

Acoustic Grand Piano

1 note/chord,avg. pitch C#4

Program ID: 0, Track: 7

Acoustic Grand Piano

1 note/chord,avg. pitch C#4

Program ID: 0, Track: 8

Acoustic Grand Piano

1 note/chord,avg. pitch C#4

Program ID: 0, Track: 9

Acoustic Grand Piano

1 note/chord,avg. pitch C#4

Program ID: 0, Track: 10

Acoustic Grand Piano

1 note/chord,avg. pitch C#4

Program ID: 0, Track: 11

Acoustic Grand Piano

1 note/chord,avg. pitch C#4

Program ID: 0, Track: 12

Acoustic Grand Piano

1 note/chord,avg. pitch C#4

Program ID: 0, Track: 13

Acoustic Grand Piano

24 notes/chords,avg. pitch F3

Program ID: 0, Track: 16

Acoustic Grand Piano

24 notes/chords,avg. pitch F3

Program ID: 0, Track: 17

Acoustic Grand Piano

20 notes/chords,avg. pitch D4

Program ID: 0, Track: 18

Acoustic Grand Piano

20 notes/chords,avg. pitch D4

Program ID: 0, Track: 19

Acoustic Grand Piano

27 notes/chords,avg. pitch G3

Program ID: 0, Track: 21

Acoustic Grand Piano

27 notes/chords,avg. pitch G3

Program ID: 0, Track: 22

Acoustic Grand Piano

27 notes/chords,avg. pitch G3

Program ID: 0, Track: 23

Acoustic Grand Piano

13 notes/chords,avg. pitch G#3

Program ID: 0, Track: 24

Acoustic Grand Piano

24 notes/chords,avg. pitch F3

Program ID: 0, Track: 25

Acoustic Grand Piano

24 notes/chords,avg. pitch F3

Program ID: 0, Track: 26

Acoustic Grand Piano

26 notes/chords,avg. pitch G4

Program ID: 0, Track: 27

Acoustic Grand Piano

20 notes/chords,avg. pitch D#3

Program ID: 0, Track: 28

Acoustic Grand Piano

54 notes/chords,avg. pitch D4

Program ID: 0, Track: 29

Acoustic Grand Piano

60 notes/chords,avg. pitch D#4

Program ID: 0, Track: 30

Acoustic Grand Piano

41 notes/chords,avg. pitch G#3

Program ID: 0, Track: 31

Acoustic Grand Piano

25 notes/chords,avg. pitch A#3

Program ID: 0, Track: 32

Acoustic Grand Piano

26 notes/chords,avg. pitch B3

Program ID: 0, Track: 33

Acoustic Grand Piano

14 notes/chords,avg. pitch G#3

Program ID: 0, Track: 34

Acoustic Grand Piano

27 notes/chords,avg. pitch G3

Program ID: 0, Track: 35

Acoustic Grand Piano

27 notes/chords,avg. pitch G3

Program ID: 0, Track: 36

Acoustic Grand Piano

27 notes/chords,avg. pitch G3

Program ID: 0, Track: 37

Acoustic Grand Piano

13 notes/chords,avg. pitch G#3

Program ID: 0, Track: 38

Acoustic Grand Piano

22 notes/chords,avg. pitch F3

Program ID: 0, Track: 39

Acoustic Grand Piano

24 notes/chords,avg. pitch F3

Program ID: 0, Track: 40

Acoustic Grand Piano

24 notes/chords,avg. pitch F3

Program ID: 0, Track: 41

Acoustic Grand Piano

23 notes/chords,avg. pitch F3

Program ID: 0, Track: 42

percussion instruments

Crash Cymbal 2 Crash Cymbal 2 Electric Snare High Tom Chinese Cymbal Tambourine Crash Cymbal 2 Ride Cymbal 2 Low Bongo Low Conga Low Agogo Cabase Side Stick Acoustic Snare Electric Snare Closed Hi-Hat Low Tom Low Mid Tom Crash Cymbal 1 High Tom Chinese Cymbal Tambourine Cowbell Crash Cymbal 2 Ride Cymbal 2 Low Bongo Low Conga Low Agogo Cabase Short Whistle Short Guiro High Wood Block Mute Cuica Cowbell Crash Cymbal 2 Ride Cymbal 2 Low Bongo Low Conga Crash Cymbal 1 Chinese Cymbal Cowbell Crash Cymbal 2 Ride Cymbal 2 Low Bongo Cowbell Crash Cymbal 2 Ride Cymbal 2 Low Bongo Low Conga Low Timbale Low Mid Tom Crash Cymbal 1 Chinese Cymbal Cowbell Crash Cymbal 2 Ride Cymbal 2 Low Bongo Mute High Conga Low Conga Low Agogo Cabase Short Whistle Short Guiro High Wood Block Mute Cuica Pedal Hi-Hat Low Tom Low Mid Tom Crash Cymbal 1 Chinese Cymbal Tambourine Cowbell Crash Cymbal 2 Low Tom Low Mid Tom Crash Cymbal 1 High Tom Chinese Cymbal Cowbell Crash Cymbal 2 Open Triangle Low Timbale Low Agogo Cabase Short Whistle Short Guiro High Wood Block Mute Triangle Open Triangle Mute Triangle Open Triangle Mute Cuica Mute Triangle Cabase Open Triangle Low Agogo Cabase Short Whistle Short Guiro High Wood Block Mute Cuica Mute Triangle Open Triangle High Wood Block Mute Triangle Open Triangle Mute Triangle Open Triangle Low Agogo Cabase Short Whistle Short Guiro High Wood Block Mute Cuica Mute Triangle Open Triangle Mute Cuica Mute Triangle Open Triangle Low Conga Low Agogo Cabase
Tracks
63 tracks are used, 62 tracks have notes
| # | Name | Channel(s) | Instrument(s) |
| --- | --- | --- | --- |
| 1 | Classic Electric Piano | 11 | Acoustic Grand Piano |
| 2 | Classic Electric Piano | 11 | Acoustic Grand Piano |
| 3 | Classic Electric Piano | 11 | Acoustic Grand Piano |
| 4 | Classic Electric Piano | 11 | Acoustic Grand Piano |
| 5 | Classic Electric Piano | 11 | Acoustic Grand Piano |
| 6 | Classic Electric Piano | 11 | Acoustic Grand Piano |
| 7 | Classic Electric Piano | 11 | Acoustic Grand Piano |
| 8 | Classic Electric Piano | 11 | Acoustic Grand Piano |
| 9 | Classic Electric Piano | 11 | Acoustic Grand Piano |
| 10 | Classic Electric Piano | 11 | Acoustic Grand Piano |
| 11 | Classic Electric Piano | 11 | Acoustic Grand Piano |
| 12 | Classic Electric Piano | 11 | Acoustic Grand Piano |
| 13 | Classic Electric Piano | 11 | Acoustic Grand Piano |
| 14 | PAD2 | 10 | Crash Cymbal 2 |
| 15 | PAD2 | 10 | Crash Cymbal 2 |
| 16 | Classic Electric Piano | 11 | Acoustic Grand Piano |
| 17 | Classic Electric Piano | 11 | Acoustic Grand Piano |
| 18 | Classic Electric Piano | 11 | Acoustic Grand Piano |
| 19 | Classic Electric Piano | 11 | Acoustic Grand Piano |
| 20 | Classic Electric Piano | 10 | Electric SnareHigh TomChinese CymbalTambourineCrash Cymbal 2Ride Cymbal 2Low BongoLow CongaLow AgogoCabase |
| 21 | Classic Electric Piano | 11 | Acoustic Grand Piano |
| 22 | Classic Electric Piano | 11 | Acoustic Grand Piano |
| 23 | Classic Electric Piano | 11 | Acoustic Grand Piano |
| 24 | Classic Electric Piano | 11 | Acoustic Grand Piano |
| 25 | Classic Electric Piano | 11 | Acoustic Grand Piano |
| 26 | Classic Electric Piano | 11 | Acoustic Grand Piano |
| 27 | Classic Electric Piano | 11 | Acoustic Grand Piano |
| 28 | Classic Electric Piano | 11 | Acoustic Grand Piano |
| 29 | Classic Electric Piano | 11 | Acoustic Grand Piano |
| 30 | Classic Electric Piano | 11 | Acoustic Grand Piano |
| 31 | Classic Electric Piano | 11 | Acoustic Grand Piano |
| 32 | Classic Electric Piano | 11 | Acoustic Grand Piano |
| 33 | Classic Electric Piano | 11 | Acoustic Grand Piano |
| 34 | Classic Electric Piano | 11 | Acoustic Grand Piano |
| 35 | Classic Electric Piano | 11 | Acoustic Grand Piano |
| 36 | Classic Electric Piano | 11 | Acoustic Grand Piano |
| 37 | Classic Electric Piano | 11 | Acoustic Grand Piano |
| 38 | Classic Electric Piano | 11 | Acoustic Grand Piano |
| 39 | Classic Electric Piano | 11 | Acoustic Grand Piano |
| 40 | Classic Electric Piano | 11 | Acoustic Grand Piano |
| 41 | Classic Electric Piano | 11 | Acoustic Grand Piano |
| 42 | Classic Electric Piano | 11 | Acoustic Grand Piano |
| 43 | Classic Electric Piano | 10 | Side StickAcoustic SnareElectric SnareClosed Hi-HatLow TomLow Mid TomCrash Cymbal 1High TomChinese CymbalTambourineCowbellCrash Cymbal 2Ride Cymbal 2Low BongoLow CongaLow AgogoCabaseShort WhistleShort GuiroHigh Wood BlockMute Cuica |
| 44 | Classic Electric Piano | 10 | CowbellCrash Cymbal 2Ride Cymbal 2Low BongoLow Conga |
| 45 | Classic Electric Piano | 10 | Crash Cymbal 1Chinese CymbalCowbellCrash Cymbal 2Ride Cymbal 2Low Bongo |
| 46 | Classic Electric Piano | 10 | CowbellCrash Cymbal 2Ride Cymbal 2Low BongoLow CongaLow Timbale |
| 47 | Classic Electric Piano | 10 | Low Mid TomCrash Cymbal 1Chinese Cymbal |
| 48 | Classic Electric Piano | 10 | CowbellCrash Cymbal 2Ride Cymbal 2Low BongoMute High CongaLow CongaLow AgogoCabaseShort WhistleShort GuiroHigh Wood BlockMute Cuica |
| 49 | Classic Electric Piano | 10 | Pedal Hi-HatLow TomLow Mid TomCrash Cymbal 1Chinese CymbalTambourineCowbellCrash Cymbal 2 |
| 50 | Classic Electric Piano | 10 | Low TomLow Mid TomCrash Cymbal 1High TomChinese CymbalCowbellCrash Cymbal 2 |
| 51 | Classic Electric Piano | 10 | |
| 52 | Classic Electric Piano | 10 | Open Triangle |
| 53 | Classic Electric Piano | 10 | Low TimbaleLow AgogoCabaseShort WhistleShort GuiroHigh Wood BlockMute TriangleOpen Triangle |
| 54 | Classic Electric Piano | 10 | Mute TriangleOpen Triangle |
| 55 | Classic Electric Piano | 10 | Mute CuicaMute Triangle |
| 56 | Classic Electric Piano | 10 | CabaseOpen Triangle |
| 57 | Classic Electric Piano | 10 | Low AgogoCabaseShort WhistleShort GuiroHigh Wood BlockMute CuicaMute TriangleOpen Triangle |
| 58 | Classic Electric Piano | 10 | High Wood BlockMute TriangleOpen Triangle |
| 59 | Classic Electric Piano | 10 | Mute TriangleOpen Triangle |
| 60 | Classic Electric Piano | 10 | Low AgogoCabaseShort WhistleShort GuiroHigh Wood BlockMute CuicaMute TriangleOpen Triangle |
| 61 | Classic Electric Piano | 10 | Mute CuicaMute TriangleOpen Triangle |
| 62 | violin LGY | 10 | Low CongaLow AgogoCabase |
---
Related MIDI music
More from k38526022 More