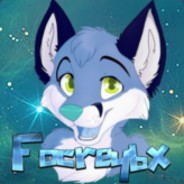 Introduction
祝你,情人节快乐,晚上睡个好觉。
"春日叹" is a MIDI music piece in Rhythm & Blues style, played by Acoustic Grand Piano solo.
The total duration of this midi music is 6 minutes and 10 seconds, with a total of 1,997 notes, divided into 56 tracks, and a single tempo of 89bpm.
The key signature marked in the MIDI file is D major, the marked beat is 4/4.
Standard Midi File Properties
Standard

GM1

File format

MIDI TYPE 1

File size

18.97 KB

Duration

06:10

BPM

89

Tracks

55
Channels and Instruments
Used 1 channel, 1 instrument

Acoustic Grand Piano

84 notes/chords,avg. pitch F2

Program ID: 0, Track: 0

Acoustic Grand Piano

85 notes/chords,avg. pitch F2

Program ID: 0, Track: 0

Acoustic Grand Piano

113 notes/chords,avg. pitch F2

Program ID: 0, Track: 0

Acoustic Grand Piano

94 notes/chords,avg. pitch F#2

Program ID: 0, Track: 0

Acoustic Grand Piano

29 notes/chords,avg. pitch F#2

Program ID: 0, Track: 0

Acoustic Grand Piano

30 notes/chords,avg. pitch F#2

Program ID: 0, Track: 0

Acoustic Grand Piano

158 notes/chords,avg. pitch F2

Program ID: 0, Track: 0

Acoustic Grand Piano

6 notes/chords,avg. pitch D3

Program ID: 0, Track: 0

Acoustic Grand Piano

6 notes/chords,avg. pitch D3

Program ID: 0, Track: 0

Acoustic Grand Piano

10 notes/chords,avg. pitch G#2

Program ID: 0, Track: 0

Acoustic Grand Piano

32 notes/chords,avg. pitch F2

Program ID: 0, Track: 0

Acoustic Grand Piano

137 notes/chords,avg. pitch E2

Program ID: 0, Track: 0

Acoustic Grand Piano

33 notes/chords,avg. pitch A4

Program ID: 0, Track: 0

Acoustic Grand Piano

23 notes/chords,avg. pitch C5

Program ID: 0, Track: 0

Acoustic Grand Piano

19 notes/chords,avg. pitch E5

Program ID: 0, Track: 0

Acoustic Grand Piano

39 notes/chords,avg. pitch D5

Program ID: 0, Track: 0

Acoustic Grand Piano

48 notes/chords,avg. pitch F2

Program ID: 0, Track: 0

Acoustic Grand Piano

76 notes/chords,avg. pitch G2

Program ID: 0, Track: 0

Acoustic Grand Piano

39 notes/chords,avg. pitch F2

Program ID: 0, Track: 0

Acoustic Grand Piano

38 notes/chords,avg. pitch F2

Program ID: 0, Track: 0

Acoustic Grand Piano

98 notes/chords,avg. pitch C#3

Program ID: 0, Track: 0

Acoustic Grand Piano

14 notes/chords,avg. pitch G#3

Program ID: 0, Track: 0

Acoustic Grand Piano

15 notes/chords,avg. pitch G#3

Program ID: 0, Track: 0

Acoustic Grand Piano

15 notes/chords,avg. pitch G#3

Program ID: 0, Track: 0

Acoustic Grand Piano

15 notes/chords,avg. pitch G#3

Program ID: 0, Track: 0

Acoustic Grand Piano

15 notes/chords,avg. pitch G#3

Program ID: 0, Track: 0

Acoustic Grand Piano

15 notes/chords,avg. pitch G#3

Program ID: 0, Track: 0

Acoustic Grand Piano

15 notes/chords,avg. pitch G#3

Program ID: 0, Track: 0

Acoustic Grand Piano

15 notes/chords,avg. pitch G#3

Program ID: 0, Track: 0

Acoustic Grand Piano

15 notes/chords,avg. pitch G#3

Program ID: 0, Track: 0

Acoustic Grand Piano

15 notes/chords,avg. pitch G#3

Program ID: 0, Track: 0

Acoustic Grand Piano

15 notes/chords,avg. pitch G#3

Program ID: 0, Track: 0

Acoustic Grand Piano

15 notes/chords,avg. pitch G#3

Program ID: 0, Track: 0

Acoustic Grand Piano

15 notes/chords,avg. pitch G#3

Program ID: 0, Track: 0

Acoustic Grand Piano

15 notes/chords,avg. pitch G#3

Program ID: 0, Track: 0

Acoustic Grand Piano

15 notes/chords,avg. pitch G#3

Program ID: 0, Track: 0

Acoustic Grand Piano

15 notes/chords,avg. pitch G#3

Program ID: 0, Track: 0

Acoustic Grand Piano

28 notes/chords,avg. pitch E5

Program ID: 0, Track: 0

Acoustic Grand Piano

60 notes/chords,avg. pitch C#4

Program ID: 0, Track: 0

Acoustic Grand Piano

14 notes/chords,avg. pitch G#2

Program ID: 0, Track: 0

Acoustic Grand Piano

15 notes/chords,avg. pitch G#2

Program ID: 0, Track: 0

Acoustic Grand Piano

15 notes/chords,avg. pitch G#2

Program ID: 0, Track: 0

Acoustic Grand Piano

15 notes/chords,avg. pitch G#2

Program ID: 0, Track: 0

Acoustic Grand Piano

15 notes/chords,avg. pitch G#2

Program ID: 0, Track: 0

Acoustic Grand Piano

15 notes/chords,avg. pitch G#2

Program ID: 0, Track: 0

Acoustic Grand Piano

15 notes/chords,avg. pitch G#2

Program ID: 0, Track: 0

Acoustic Grand Piano

15 notes/chords,avg. pitch G#2

Program ID: 0, Track: 0

Acoustic Grand Piano

15 notes/chords,avg. pitch G#2

Program ID: 0, Track: 0

Acoustic Grand Piano

15 notes/chords,avg. pitch G#2

Program ID: 0, Track: 0

Acoustic Grand Piano

15 notes/chords,avg. pitch G#2

Program ID: 0, Track: 0

Acoustic Grand Piano

15 notes/chords,avg. pitch G#2

Program ID: 0, Track: 0

Acoustic Grand Piano

15 notes/chords,avg. pitch G#2

Program ID: 0, Track: 0

Acoustic Grand Piano

15 notes/chords,avg. pitch G#2

Program ID: 0, Track: 0

Acoustic Grand Piano

15 notes/chords,avg. pitch G#2

Program ID: 0, Track: 0

Acoustic Grand Piano

15 notes/chords,avg. pitch G#2

Program ID: 0, Track: 0
Tracks
56 tracks are used, 55 tracks have notes
| # | Name | Channel(s) | Instrument(s) |
| --- | --- | --- | --- |
| 1 | 螟ァ遨コ髣エ | 1 | Acoustic Grand Piano |
| 2 | 莠壽エイ螂嶺サカ | 1 | Acoustic Grand Piano |
| 3 | 莠壽エイ螂嶺サカ | 1 | Acoustic Grand Piano |
| 4 | 莠壽エイ螂嶺サカ | 1 | Acoustic Grand Piano |
| 5 | 莠壽エイ螂嶺サカ | 1 | Acoustic Grand Piano |
| 6 | 莠壽エイ螂嶺サカ | 1 | Acoustic Grand Piano |
| 7 | 莠壽エイ螂嶺サカ | 1 | Acoustic Grand Piano |
| 8 | 莠壽エイ螂嶺サカ | 1 | Acoustic Grand Piano |
| 9 | 莠壽エイ螂嶺サカ | 1 | Acoustic Grand Piano |
| 10 | 莠壽エイ螂嶺サカ | 1 | Acoustic Grand Piano |
| 11 | 莠壽エイ螂嶺サカ | 1 | Acoustic Grand Piano |
| 12 | 莠壽エイ螂嶺サカ | 1 | Acoustic Grand Piano |
| 13 | 荳ュ蝗ス隨帛ュ | 1 | Acoustic Grand Piano |
| 14 | 荳ュ蝗ス隨帛ュ | 1 | Acoustic Grand Piano |
| 15 | 遑ャ邇サ迺?ゥャ譫怜キエ逅エ | 1 | Acoustic Grand Piano |
| 16 | 遑ャ邇サ迺?ゥャ譫怜キエ逅エ | 1 | Acoustic Grand Piano |
| 17 | 闃よ牛譛コ | 1 | Acoustic Grand Piano |
| 18 | 螟ァ遨コ髣エ | 1 | Acoustic Grand Piano |
| 19 | 闃よ牛譛コ | 1 | Acoustic Grand Piano |
| 20 | 闃よ牛譛コ | 1 | Acoustic Grand Piano |
| 21 | 闃よ牛譛コ | 1 | Acoustic Grand Piano |
| 22 | 譁ス蝮ヲ螽∝、ァ髓「逅エ | 1 | Acoustic Grand Piano |
| 23 | 譁ス蝮ヲ螽∝、ァ髓「逅エ | 1 | Acoustic Grand Piano |
| 24 | 譁ス蝮ヲ螽∝、ァ髓「逅エ | 1 | Acoustic Grand Piano |
| 25 | 譁ス蝮ヲ螽∝、ァ髓「逅エ | 1 | Acoustic Grand Piano |
| 26 | 譁ス蝮ヲ螽∝、ァ髓「逅エ | 1 | Acoustic Grand Piano |
| 27 | 譁ス蝮ヲ螽∝、ァ髓「逅エ | 1 | Acoustic Grand Piano |
| 28 | 譁ス蝮ヲ螽∝、ァ髓「逅エ | 1 | Acoustic Grand Piano |
| 29 | 譁ス蝮ヲ螽∝、ァ髓「逅エ | 1 | Acoustic Grand Piano |
| 30 | 譁ス蝮ヲ螽∝、ァ髓「逅エ | 1 | Acoustic Grand Piano |
| 31 | 譁ス蝮ヲ螽∝、ァ髓「逅エ | 1 | Acoustic Grand Piano |
| 32 | 譁ス蝮ヲ螽∝、ァ髓「逅エ | 1 | Acoustic Grand Piano |
| 33 | 譁ス蝮ヲ螽∝、ァ髓「逅エ | 1 | Acoustic Grand Piano |
| 34 | 譁ス蝮ヲ螽∝、ァ髓「逅エ | 1 | Acoustic Grand Piano |
| 35 | 譁ス蝮ヲ螽∝、ァ髓「逅エ | 1 | Acoustic Grand Piano |
| 36 | 譁ス蝮ヲ螽∝、ァ髓「逅エ | 1 | Acoustic Grand Piano |
| 37 | 譁ス蝮ヲ螽∝、ァ髓「逅エ | 1 | Acoustic Grand Piano |
| 38 | 譁ス蝮ヲ螽∝、ァ髓「逅エ | 1 | Acoustic Grand Piano |
| 39 | 譁ス蝮ヲ螽∝、ァ髓「逅エ | 1 | Acoustic Grand Piano |
| 40 | 譁ス蝮ヲ螽∝、ァ髓「逅エ | 1 | Acoustic Grand Piano |
| 41 | 譁ス蝮ヲ螽∝、ァ髓「逅エ | 1 | Acoustic Grand Piano |
| 42 | 譁ス蝮ヲ螽∝、ァ髓「逅エ | 1 | Acoustic Grand Piano |
| 43 | 譁ス蝮ヲ螽∝、ァ髓「逅エ | 1 | Acoustic Grand Piano |
| 44 | 譁ス蝮ヲ螽∝、ァ髓「逅エ | 1 | Acoustic Grand Piano |
| 45 | 譁ス蝮ヲ螽∝、ァ髓「逅エ | 1 | Acoustic Grand Piano |
| 46 | 譁ス蝮ヲ螽∝、ァ髓「逅エ | 1 | Acoustic Grand Piano |
| 47 | 譁ス蝮ヲ螽∝、ァ髓「逅エ | 1 | Acoustic Grand Piano |
| 48 | 譁ス蝮ヲ螽∝、ァ髓「逅エ | 1 | Acoustic Grand Piano |
| 49 | 譁ス蝮ヲ螽∝、ァ髓「逅エ | 1 | Acoustic Grand Piano |
| 50 | 譁ス蝮ヲ螽∝、ァ髓「逅エ | 1 | Acoustic Grand Piano |
| 51 | 譁ス蝮ヲ螽∝、ァ髓「逅エ | 1 | Acoustic Grand Piano |
| 52 | 譁ス蝮ヲ螽∝、ァ髓「逅エ | 1 | Acoustic Grand Piano |
| 53 | 譁ス蝮ヲ螽∝、ァ髓「逅エ | 1 | Acoustic Grand Piano |
| 54 | 譁ス蝮ヲ螽∝、ァ髓「逅エ | 1 | Acoustic Grand Piano |
| 55 | 譁ス蝮ヲ螽∝、ァ髓「逅エ | 1 | Acoustic Grand Piano |
---
Related MIDI music